Dad's Day Out was celebrated differently on Father's Day this year, with greater focus placed on Mums showing appreciation for Dads. Dad's Day Out is the flagship event and culminating point of the yearly Celebrating Fathers movement's month-long series of activities. Deputy Prime Minister and Minister for Finance Heng Swee Keat and his wife graced the event, held at the OCBC Square of the Singapore Sports Hub on June 16, 2019.
As the Guest-of-Honour, DPM Heng also delivered the opening remarks where he expressed that raising children should be a close partnership between Dads and Mums. He added "It takes a village to raise a child and at the centre of that village is a family. None of us can be Dads without Mums and none of the kids can be here without Dad and Mum." DPM Heng also shared his regret that he and his wife decided to stop at two children and encouraged younger couples to please have more!
"It takes a village to raise a child and at the centre of that village is a family. None of us can be Dads without Mums and none of the kids can be here without Dad and Mum."DPM Heng
Mrs Heng and three mothers among the event attendees shared what they appreciate about their husbands at the opening ceremony. Mrs Heng shared how DPM Heng was a good father, "From taking a stroll together when I was carrying the children, to being right there by my side when I delivered, to bathing the children when they were a few days old just out of hospital after delivery, to teaching them how to read and ride a bicycle, how to become a better person. It's always been a very close partnership, right from the beginning, and I am very thankful for that."
Another Mum on stage excitedly proclaimed to her husband, "You're the sambal to my nasi lemak, the curry to my roti prata and the sesame oil to my chee cheong fun!" The Dads and Mums then shared a kiss which symbolised the importance of partnership between husbands and wives in the parenting journey.
Reflecting the theme of this year's Celebrating Fathers, "Fathers. For all the things you do, we love you.", Dad's Day Out this year puts the spotlight on how Mums can support Dads to be the best fathers that they can be to their children and parenting is best experienced when Dads and Mums share the responsibilities.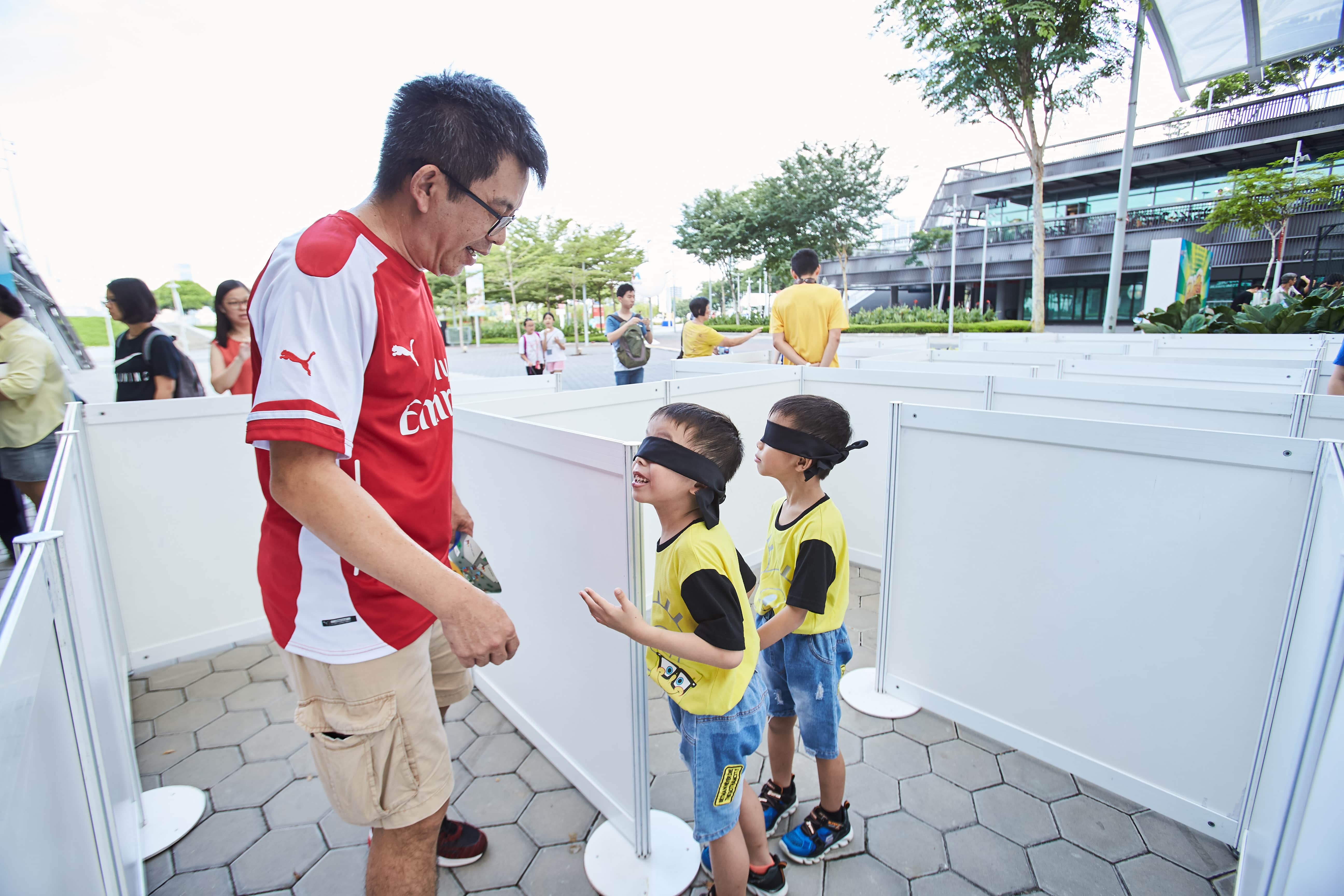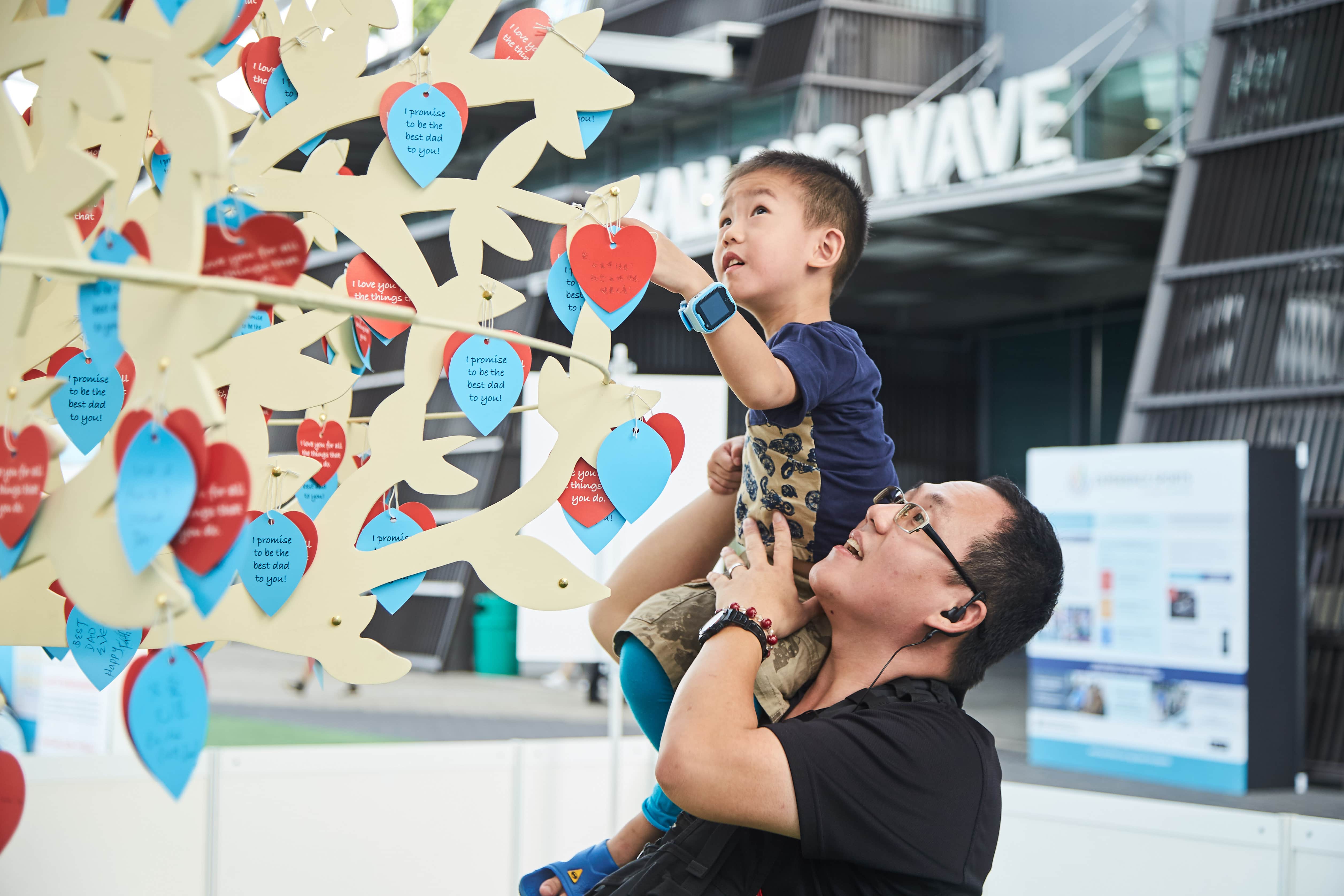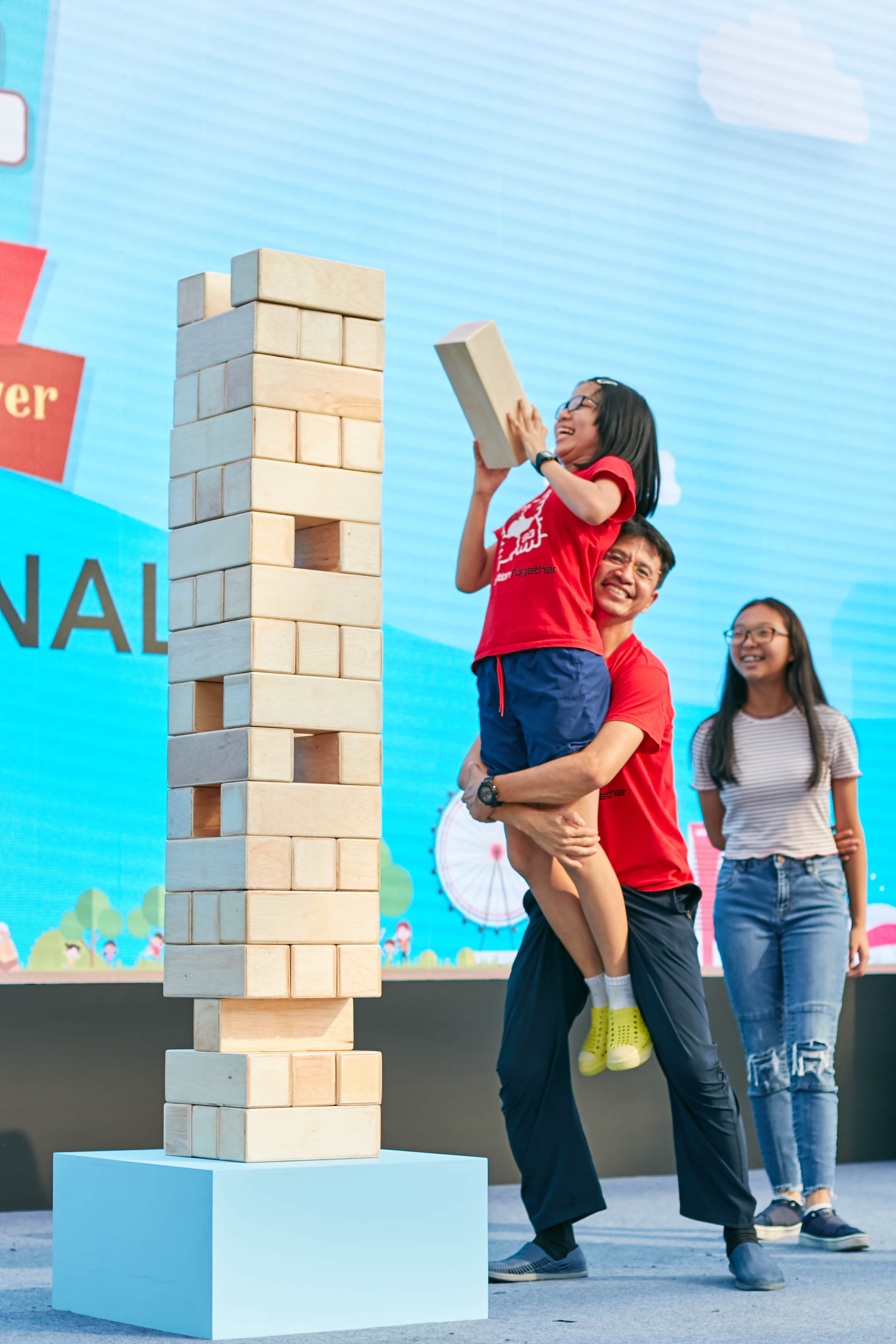 "We can become even better fathers with our wives' support and encouragement. Mums cannot do it alone and neither can Dads. This year's Celebrating Fathers campaign aims to encourage Mums to take the time and effort to show appreciation to Dads for all the things that they do for the family," said Mr Bryan Tan, CEO, Centre for Fathering and DADS for Life.
He added, "It is timely on the 10th anniversary of DADs for Life that, MUMs for Life, a ground-up national movement launched on Mother's Day 2019, to complement the emphasis and efforts of DADs for Life in promoting active fathering. When Mums live out their unique identity in their diverse roles, and Dads are actively involved in the family, children are better nurtured and the whole family is stronger."
During the opening ceremony for Dad's Day Out, DPM Heng and Mrs Heng joined Mums and Dads on stage to launch a special display showing the synergies between DADs for Life and MUMs for Life. The animation featuring Dads' pledges and words of affirmation from Mums also reflected the important partnership between Dads and Mums in building a strong family, and reinforced shared parental responsibilities as a key ingredient for a joyful and fulfilling parenthood journey.
REACH held a "Listening Point" – a mobile and open-concept engagement booth – during the event. The "Listening Point" gave the participants an opportunity to participate in a Play A Part survey (also available on heybaby.sg/PlayAPart), and provide their feedback on shared parental responsibilities.
In its fourth run this year, Dad's Day Out is organised by Centre for Fathering and DADs for Life in partnership with Mediacorp. The initiative is supported by the National Population and Talent Division, Strategy Group, Prime Minister's Office, and the Ministry of Social and Family Development, with the aim of raising awareness on the importance of active fathering in Singapore.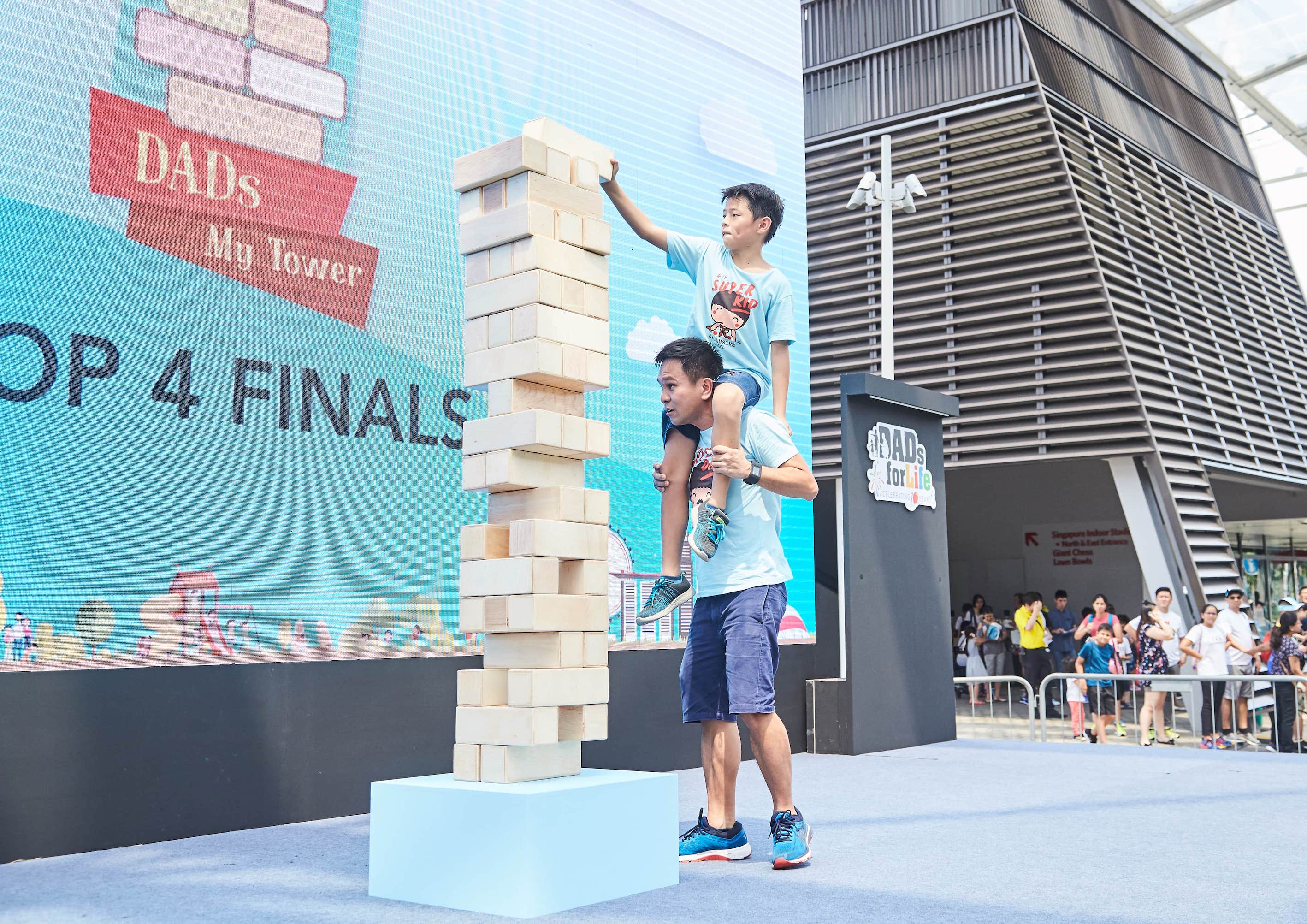 Dad's Day Out 2019 featured a variety of fun-filled activities that promoted father-child and family bonding. A key highlight of the event was the DADs Promise Tree, where Dads penned promises to their families and Mums and children wrote words of appreciation for Dads. Other activities enjoyed by the families included a blindfold maze where Dads and Mums guided their little ones out, a family giant Jenga challenge, treasure hunting and designing of mugs as gifts for Dads. Centre for Fathering also conducted Parenting As A Team workshops for Dad's Day Out participants.
In addition, the stage activities included appearances by Mediacorp artistes and personalities from popular shows such as Lions Mums, Kin and Old is Gold as well as children's favourites, Peppa Pig and Ollie and Friends. The day ended with a picnic and movie screening of "We Bought A Zoo" organised by Families for Life Council.