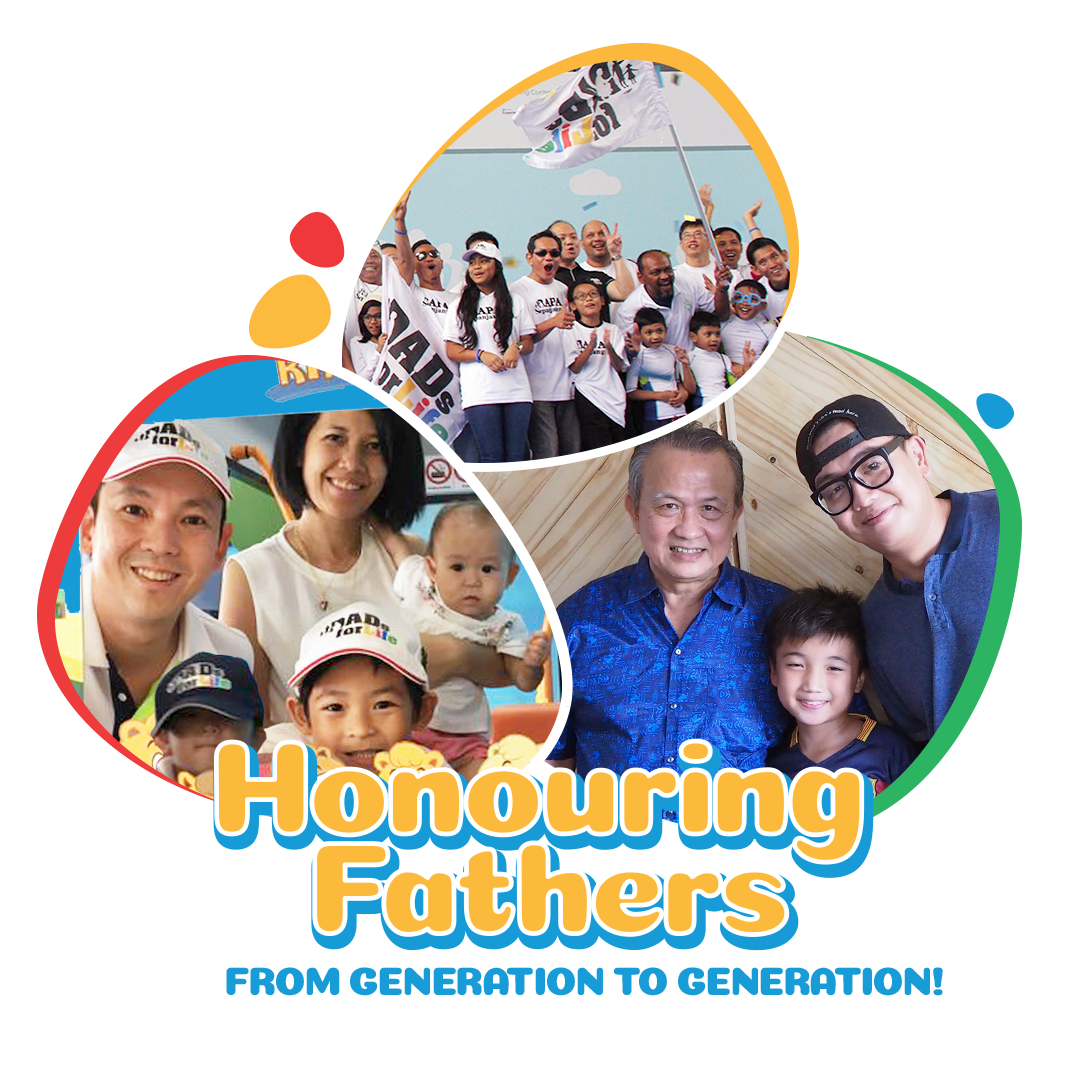 Dads for Life organises the nationwide campaign 'Celebrating Fathers' over the month of June.
Our focus this year, 'A Dad is For Life: Honouring Fathers from Generation to Generation', celebrates the role and connection between the generations in the fatherhood journey: of son to father, to grandfather!
If you're a dad, or a father-figure in someone's life, come join the Dads for Life community!
Launched in 2009, Dads for Life is Singapore's National Fathers Movement that seeks to inspire, mobilise and involve fathers to become good influences in their children's lives – for life! The Dads for Life movement is an initiative of Centre for Fathering, a non-profit organisation established in 2001 that empowers more fathers to be better role models and an enduring inspiration to their children.